Copier Solutions from POE
There is no one size fits all for copier needs. Large businesses often have several copiers within a multi-room, and possibly multi-building, computer network. Medium-size businesses may have a single copier connected to a smaller network. Home office may need only a single, multi-function desktop copier.
Systems may need a feeder to copy multiple sheets, or a flatbed single-sheet system may work. It may need to collate and staple documents. Businesses may require a copier that scans and e-mails documents, or that also functions as a fax machine.
There are a lot of variables to choosing a copier that suits your needs now and in the future. Pacific Office Equipment's sale staff can help you find the digital imaging system that works for you. Request a sales consultation .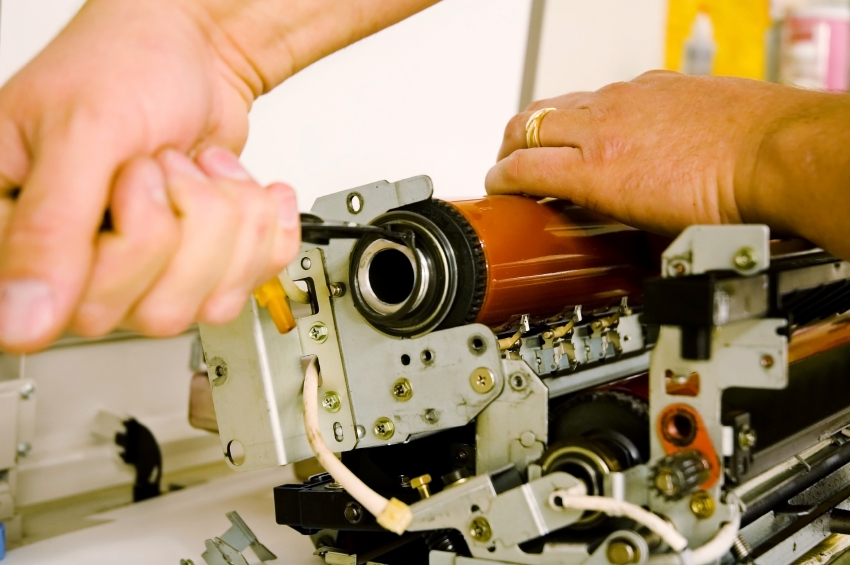 Pacific Office Equipment has the largest copier repair staff on the Olympic Peninsula. We have a service area from Port Townsend to Forks and a bit beyond. POE has been in business since 1965, and our repair technicians have hundreds of combined years of experience and training.
We service copiers, printers, fax machines, phone systems, computers, laptops, servers, networks, shredders, bursters, cash registers, calculators, typewriters, plotters and almost any other type of office machine. We have the personnel to be the source for all of your office equipment repair needs.
Copier & Printer Supplies
Pacific Office Equipment is a reseller of toner for most Canon copiers, some Brother copiers, and can order toner for most other brands.
We also carry paper for your printing needs.
If you have an inkjet printer, we carry the most popular brands for HP, Canon and Epson. We can get ink for most other brands, often next day.
As offices grow in complexity, so does the paperwork. POE has the tools to help manage and backup files with document management solutions.
Document Management is the art of digitalizing your files via scanning, and then using software, often searchable, to store the files.
Many of the Canon copiers Pacific Office Equipment sells have the ability to scan documents as PDF, with the optional of creating searchable files. Some also have a digital file repository, storing the files directly on the copier for quick access.
We also sell dedicated scanners, and document management software to save, store, search and access your files.
Pacific Office Equipment's IT department can sell and setup servers for the document management system. We can also setup and manage an off-site, cloud-based backup system to protect your files.